This guide will help you locate information in the library concerning careers in any imaginable field or profession. You have likely linked to this guide from the North Idaho College Career Services home page. If not, then we highly recommend that you visit the Career Services home page for more valuable career resources. We also recommend that you call or visit the Career Services office for personalized career counseling.
Search Tips
Whether you are searching the online library catalog for books and videos or in one of the library article databases you will find a few, particular search terms quite helpful. For general works about job-hunting advice or career outlooks, try conducting a "Subject Search" using the term "Careers." To specify a field, profession, or industry, try a "Keyword Search" using a term that best describes your interest (for instance, "Nursing" or "CNA" or "Medicine") combined with a "Subject Search" using the phrase "Vocational Guidance" in any library catalog or database.
The Internet is also a valuable tool for finding information about a career. To find freely available and authoritative information on the web try accessing the home pages of professional organizations associated with a given field or industry. Such organizations are key sources for persons within a profession and those who are yet to enter the profession. Try searching with the word "Association" or "Professionals" next to the name of a field, industry, or profession in your favorite search engine.
Company web sites can also be valuable, but you must locate the "corporate" home page as opposed to the more prominent "online storefront" pages where products are purchased and advertised. Try searching for a company name combined with the words "corporate" or "investor relations" to find the corporate home page of a company where information about company and industry outlook is available.
Key Sources
Books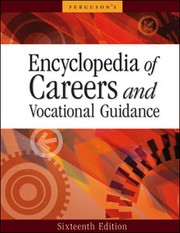 Title:
Encyclopedia Of Careers And Vocational Guidance
Author(s):
Publisher: Ferguson
Pages:
Date: 2014
Location:NIC Reference
Call Number: HF5381.E52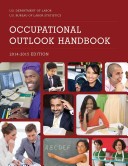 Title:
Occupational Outlook Handbook, 2014-2015
Author(s):
Publisher: Bernan Associates
Pages:
Date: 2014
Location:NIC Reference
Call Number: HF5382.A2
Databases
Vocational & Career Collection
Ferguson's Career Guidance Center
"Career Advantage: Strategies for Success." online film series (Films on Demand)
Vocational Biographies (contact Career Services for password)
CIS (Idaho Career Information System) (contact Career Services for your account information)
Web Sites
Occupational Outlook Handbook (online version of the print version)
JobProfiles.org (narratives from experienced professionals in various jobs)
CollegeBoard.com (careers matched to college majors)
Vault (online career library)
Weddles Association Directory (online directory of professional and industry groups)